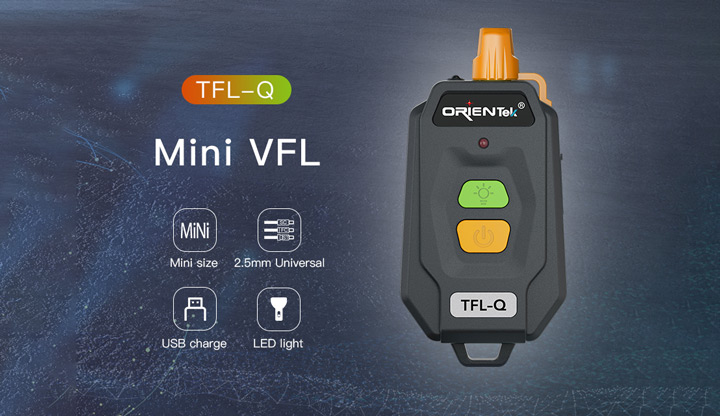 Time flies, and Orientek is already 6 years old unknowingly. From "zero products, zero customers, zero resources", we started from scratch, and now we have developed dozens of products including fiber fusion splicing, fiber measurement, end-face inspection and cleaning, etc. The company has gathered employees from three continents, and the number of employees exceeds 120. At the same time, Orientek's product footprint is spread all over the world. On the occasion of the sixth anniversary of Orientek's establishment, the mini visual fault locator TFL-Q was launched, which liberates your toolkit and makes communication and measurement easy and pleasant.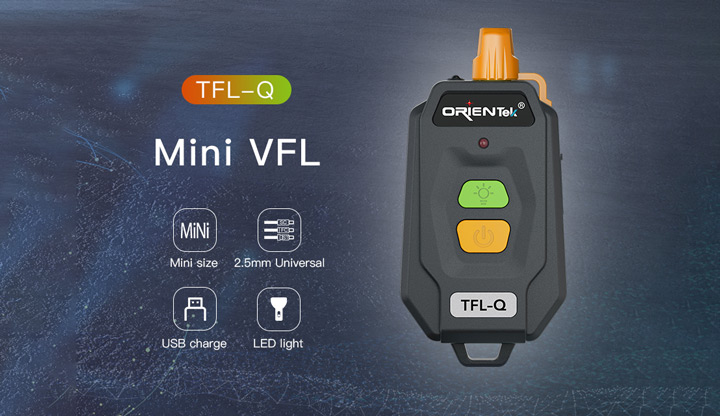 The design of TFL-Q is simple and stylish,small and compact. It can be opened with one hand and one key, which is convenient for daily carrying. With novel design and fresh button color, TFL-Q will become a fashionable item favored by communicators. (Reminder: The length of TFL-Q is only 12cm, and the weight is as light as 50g).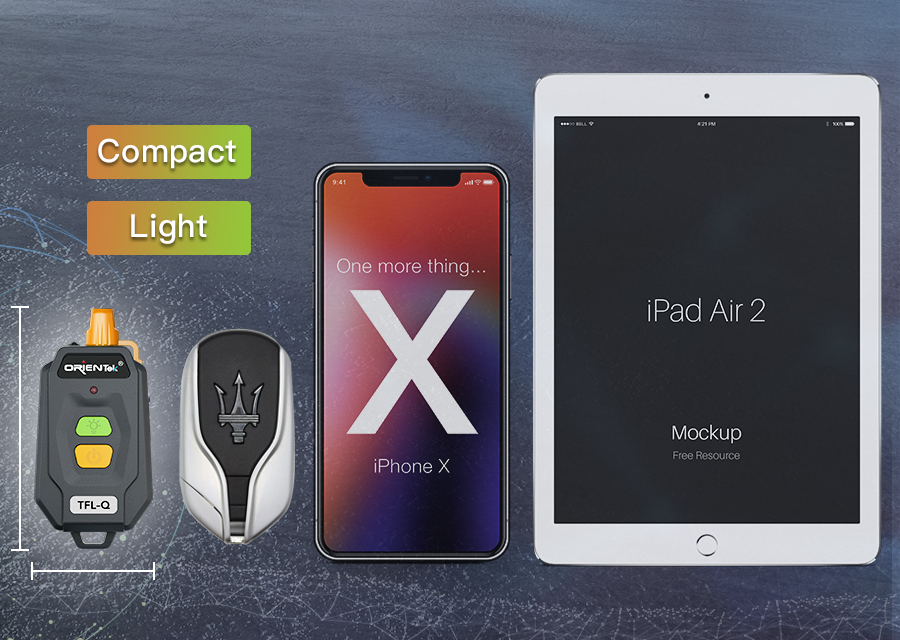 The TFL-Q is equipped with a high-end laser chip and a high-quality laser. The 650nm red laser is powerful and stable, and the fiber penetration distance is up to 30KM.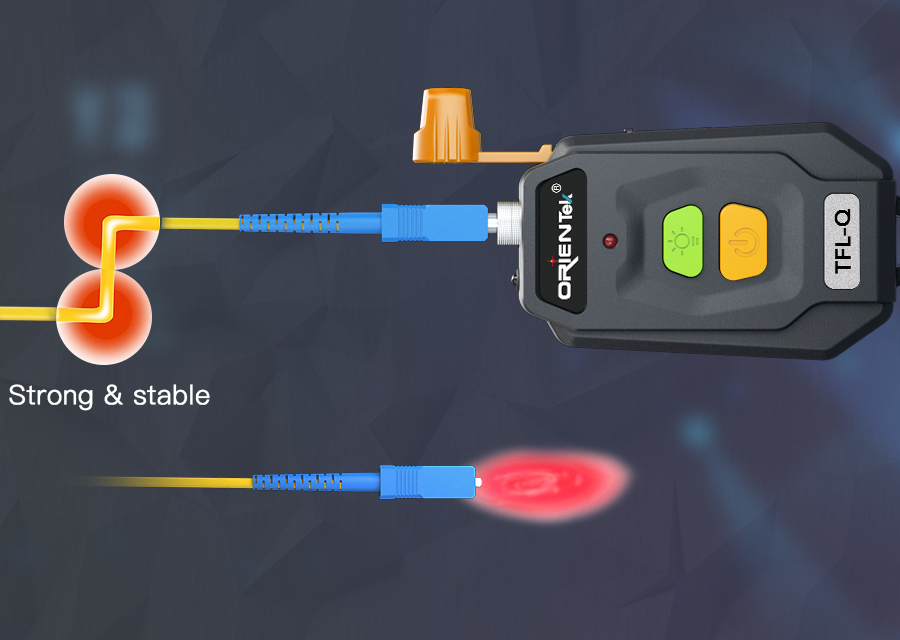 TFL-Q adopts 2.5mm universal interface design, which is suitable for SC, FC, ST connectors; at the same time, in order to improve the product cost performance, TFL-Q can also replace the adapter and ceramic core yourself.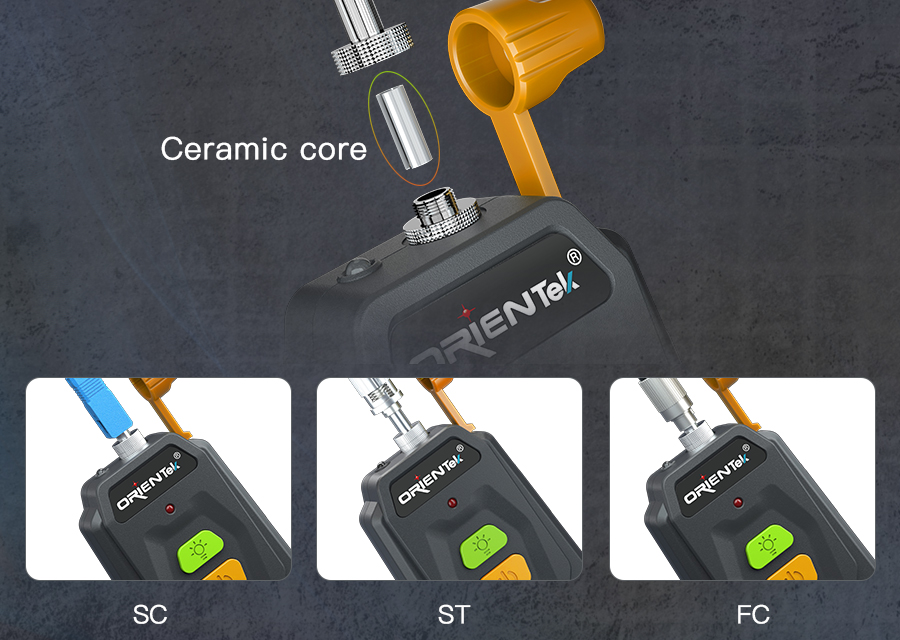 When the communicator goes out for detection, he always has a headache when encountering dark conditions, and it is not convenient to use mobile phone lighting. For this reason, TFL-Q is equipped with a small high-brightness LED flashlight, so that you are not afraid of the dark environment.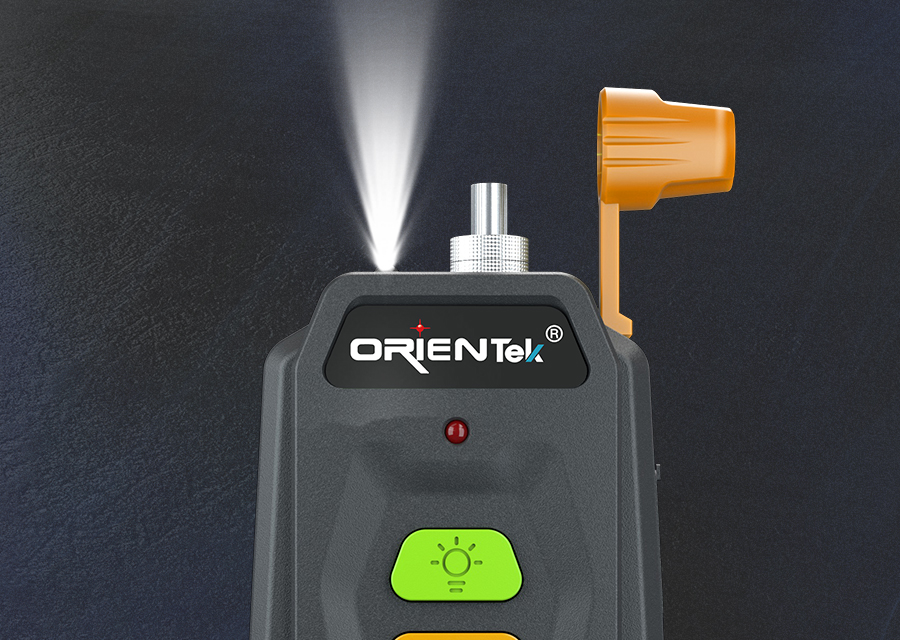 TFL-Q adopts a dual-mode power supply mode, not only can use 2 dry batteries, but also can be equipped with a 1000mAh large-capacity lithium battery power supply, through a USB charging cable can be connected to the computer, power bank, socket for fast charging.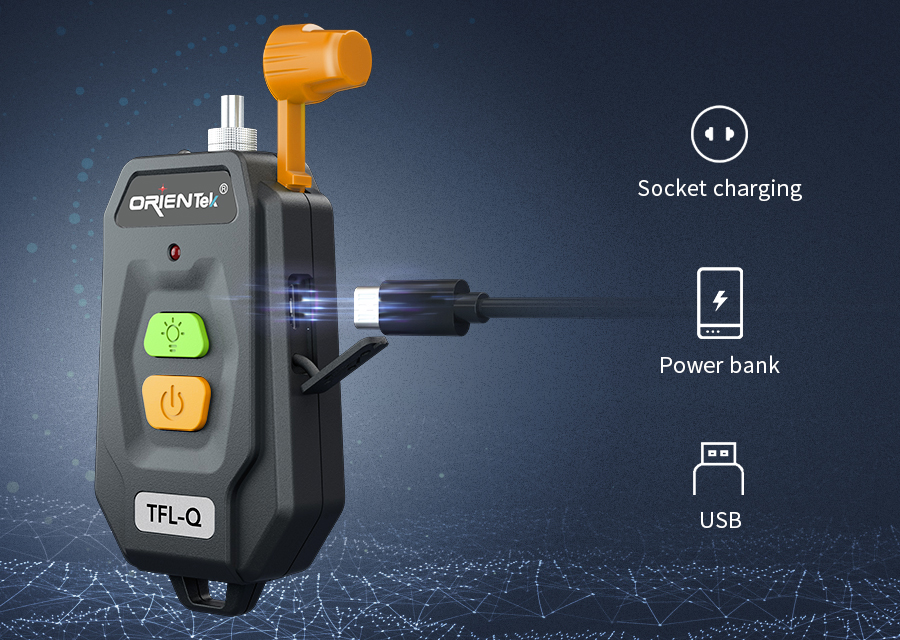 TFL-Q also uses a recessed button design, which will not turn on by accident. The silicone dust cap is not easy to break, effectively dust-proof, and effectively protects the laser.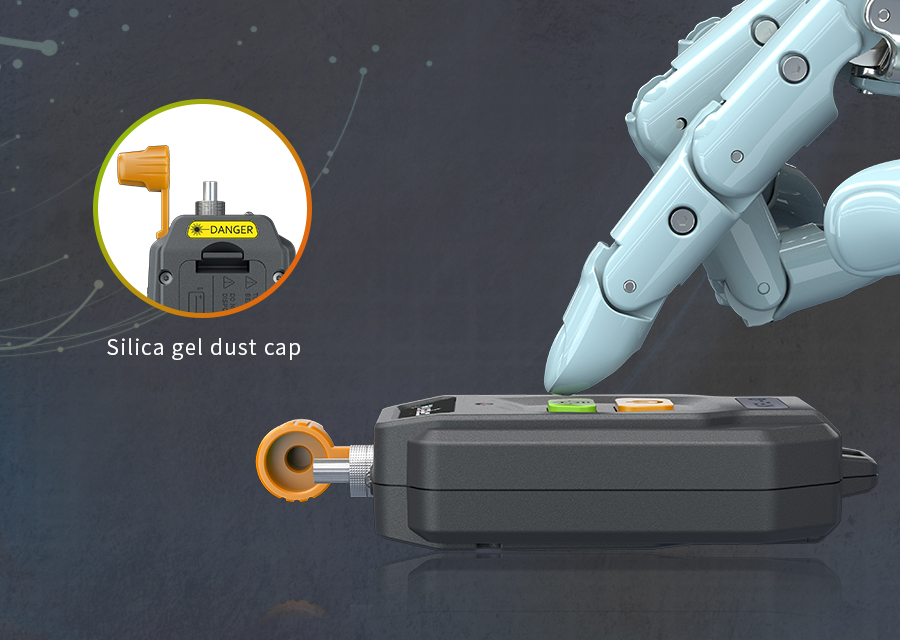 TFL-Q is a standing tool for optical fiber fault finding, connector inspection, and rapid identification of optical fibers. It can be widely used in telecommunications, CATV engineering and maintenance, integrated wiring construction and maintenance, and optical fiber inspection in the communications industry.
1. Check if TFL-Q is in good condition
Open the outer packaging box of TFL-Q, check whether it is in good condition, open the dust cap and control switch, observe whether the VFL has red laser, if there is red laser, it means that the VFL is normal, and it can be used;
2. Choose the appropriate adapter according to the type of fiber connector
For SC fiber optic connector, choose SC adapter to install on the VFL (note: please clean the interface with a cleaning pen before inserting the fiber jumper);
3. Select TFL-Q working mode
①Select the constant light mode : press and hold for 2 seconds, it will be always on, and check whether the fiber jumper is connected and intact by continuous light. If there is no red laser leakage in the fiber link, it means the fiber link intact;
②If there is a red laser leakage somewhere in the fiber link, turn on the flashing mode (press the power button again), and quickly find the fault point of the fiber link through the blinking light.
4. Please turn off the TFL-Q red light source when it is used up (press the power button again), and put on the dust cap to prevent dust from entering.