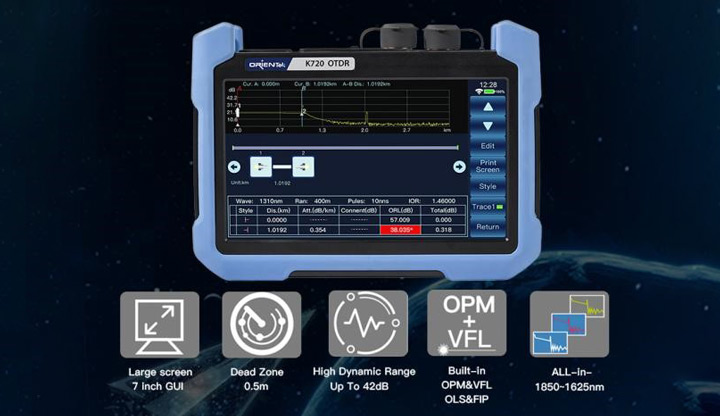 In modern life, the network is indispensable for people's daily work, and 5G deployment is also in full swing, which is very important for the inspection and acceptance of the overall quality of network engineering infrastructure. This requires the use of OTDR, which uses the back scattered light generated when light propagates in the fiber to obtain attenuation information, which can be used to measure fiber attenuation, connector loss, fiber fault location, and understand the loss distribution along the length of the fiber. It is an indispensable tool in the construction, maintenance and monitoring of optical cables. The new handheld OTDR K720 developed by Orientek integrates multiple functions to meet your various needs.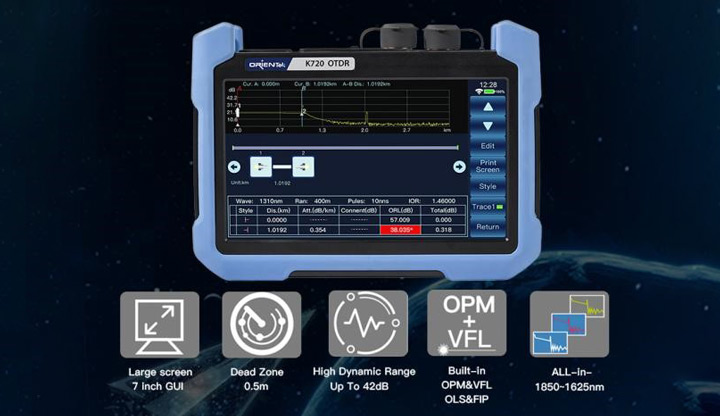 K720 is 7 inch large touch screen; fast analysis processing; 0.5m dead zone; up to 42dB dynamic range ; 7 test wavelengths 850-1625nm, meet the needs of user testing; equipped with FC、ST connector,optional SC、LC according to your requirement.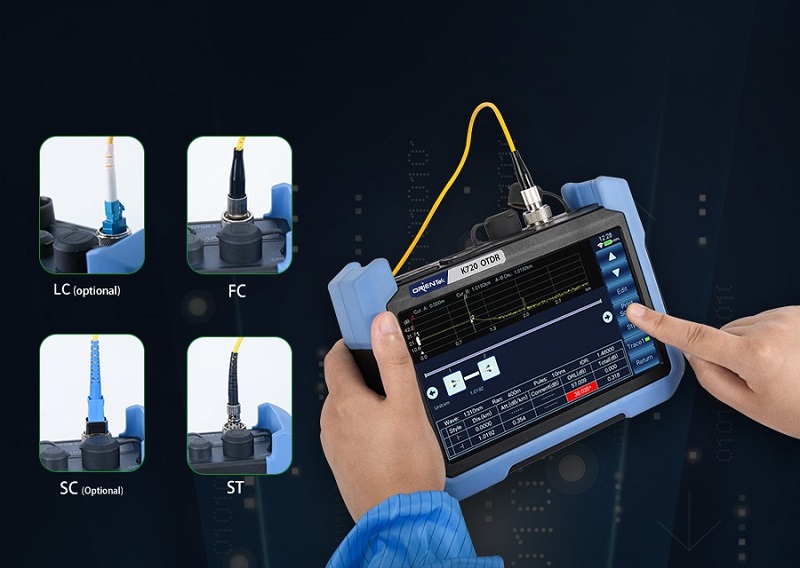 K720 is equipped with a 6800mAh large-capacity lithium battery, 8h stand by, meet the needs of daily testing; SD card design, store measurement data, can be replaced according to user's needs; USB interface design, convenient for users to connect to a computer for data analysis. The K720 body is designed with a silicone protective cover to avoid damage caused by accidental drops.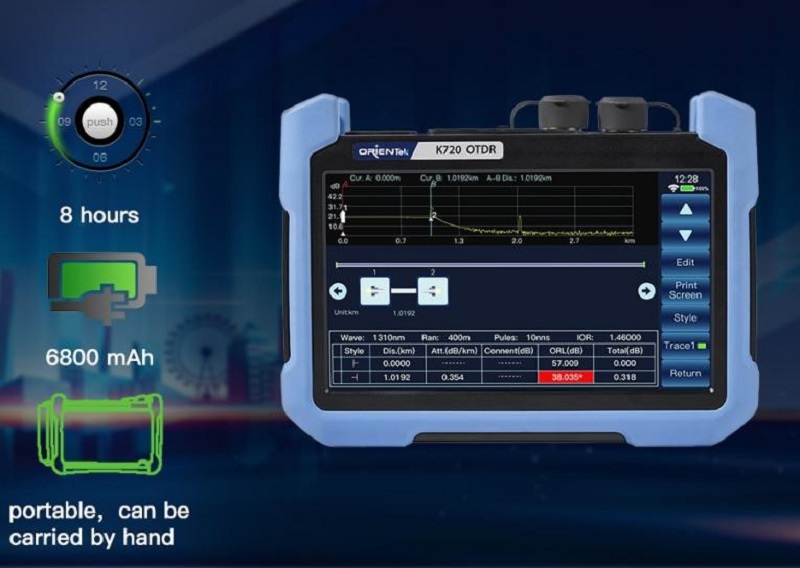 K720 is a multi-function OTDR, K720-S model is built-in OPM, VFL, OLS and FIP, which integrate a variety of necessary functions for optical fiber testing in one, every practical and economical. K720-M supports OPM/VFL/FIP and K720-P supports OLS/FIP.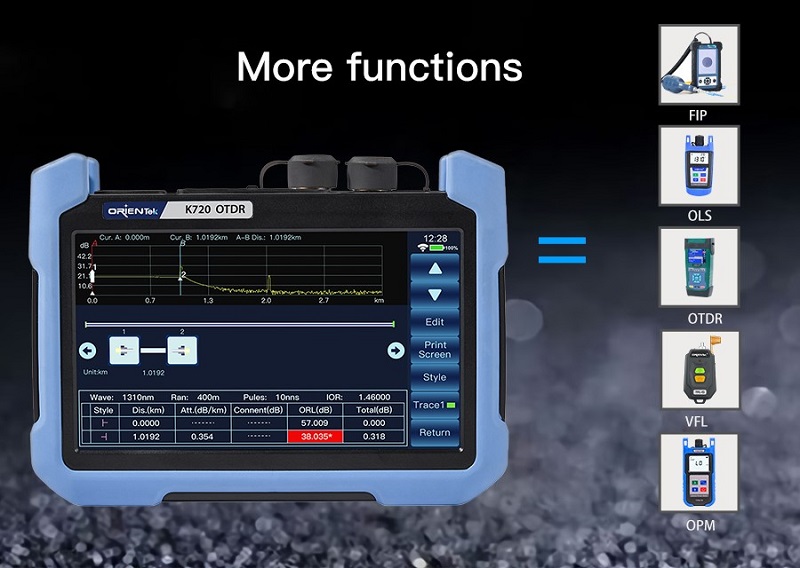 K720's FIP used with TIP-600P fiber interface probe,can quickly detect the degree of contamination of the fiber end face, thereby improving the accuracy of fiber testing.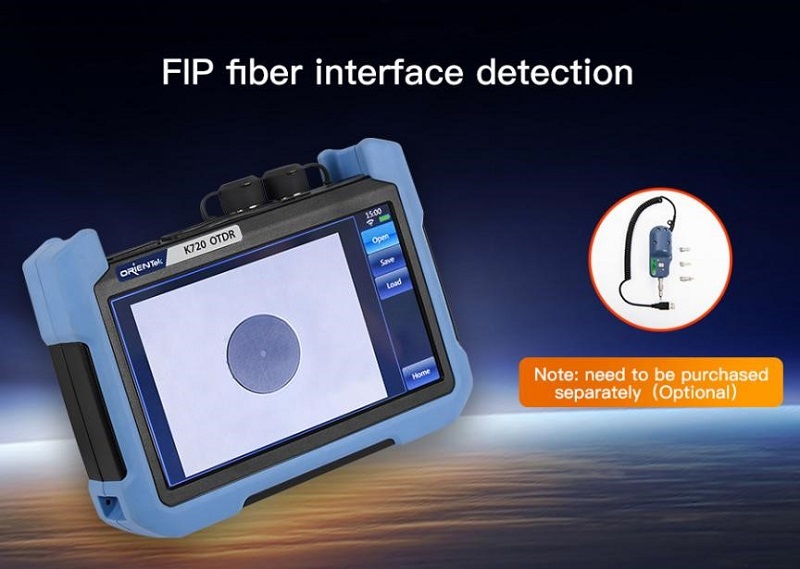 Taking into account the harsh working environment that users will encounter, the function of "shockproof, anti-drop, waterproof, and dustproof" is specially designed. Inconvenient to carry? Is it easy to bump and damage during transportation? The "handheld + shoulder strap" dual-purpose tool bag greatly facilitates the user's use, and also effectively protects the machine.
【Note:K720 has 3 models: K720-S、K720-M、K720-P,Users can choose according to parameters and their actual needs】