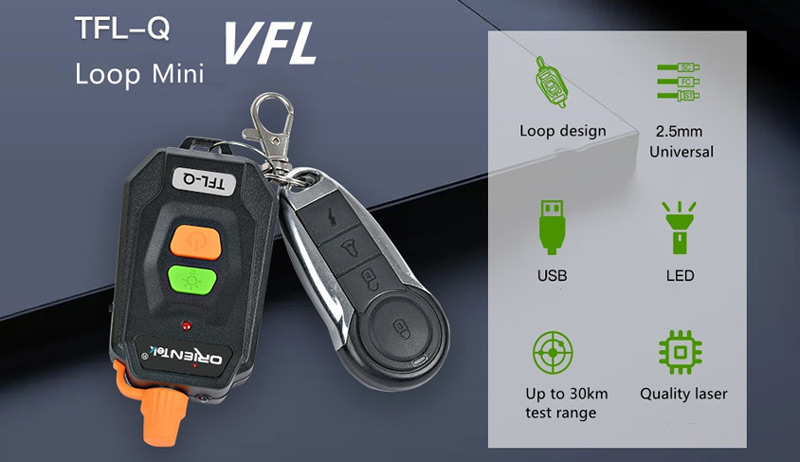 Optical fiber VFL must be familiar to communicators. Every communicator will always have one or two in his toolkit. There are a lot of fiber optic tools in the tool bag when you go out to work. Do you still need to look for it when you use? The VFL in the tool kit can easily be turned on by accident, want to use but no power? Most dust caps are made of plastic, which is easy to break?
After using, forget to put it in the tool bag, or lose it when you go out to work... Various accidents cause the loss of VFL, which makes you increase additional expenses and worsen the budget for the project that is not rich.
In order to better help users solve the problem, Orientek adopts a new design concept and launched a new keychain Mini VFL TFL-Q, so the master no longer has to worry about losing it.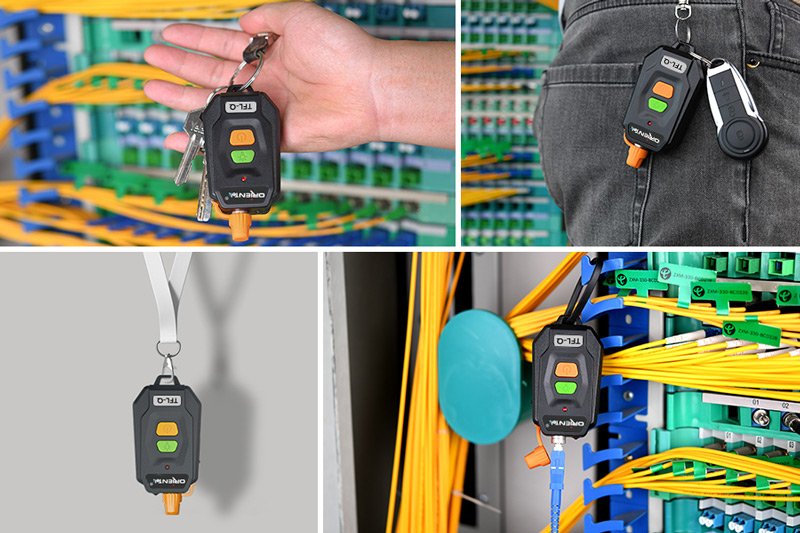 TFL-Q adopts a new keychain design, the whole body length is only 93mm, compact and exquisite. When going out to work, you can carry it in your hand or hang it on your belt, so you don't have to worry about finding it or losing it. During construction, it can be hung on the optical cable transfer box to completely free your hands.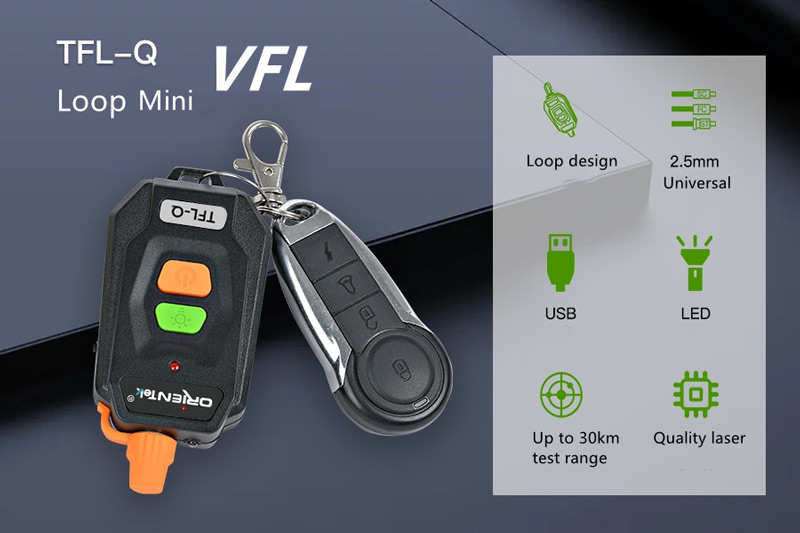 The surface of the fuselage adopts two treatment processes, and the texture is comfortable to hold with one hand! The laser's red light is stable and strong, with strong penetrating power, and the test distance is as high as 30KM. It is used to find fiber and line faults in the computer room.……!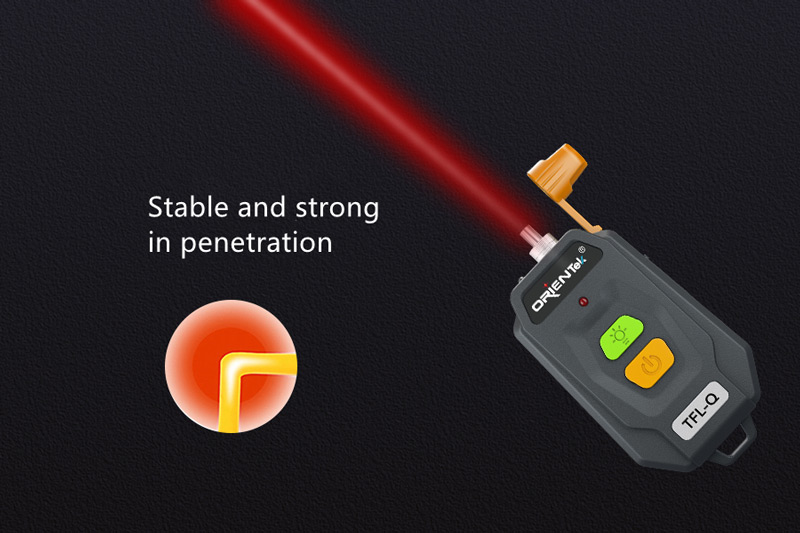 Putting the tool in the tool bag by accidentally touching the boot, putting in the clothes pocket accidentally squeezing the boot, etc. lead to waste of electricity, but there is no electricity when using it? TFL-Q has an automatic shutdown function, it will automatically shut down if it is not used for 15 minutes, and refuse to waste power; the hidden button design avoids the automatic opening in the tool bag or clothing pocket, and extends the using life.
In order to completely solve the user's worries about no electricity, TFL-Q has dual-mode power supply, namely USB charging and dry battery power supply. Take the TFL-Q charging model as an example. "One line solves the charging problem", which can support fast charging connected to current mainstream devices, such as computers, power banks, car charging, and so on. (Remind, users can freely choose two models according to their needs)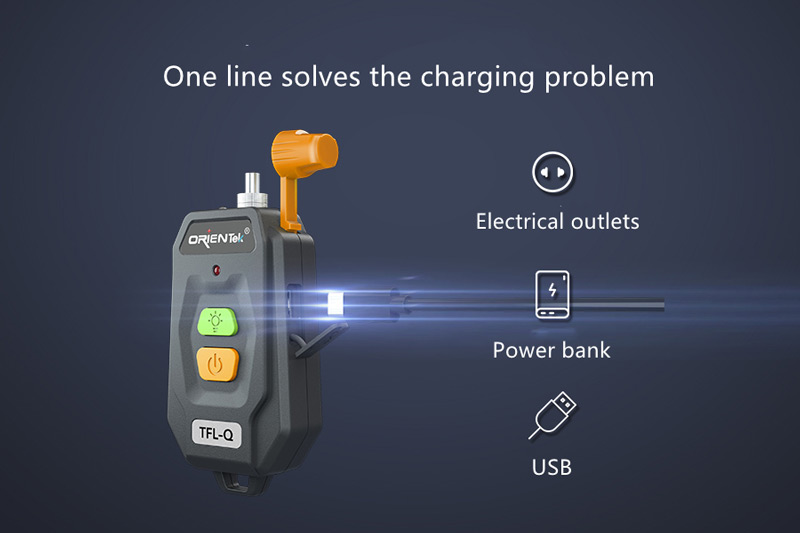 Do you still use your mobile phone to illuminate when you encounter dark conditions when you are out for testing? TFL-Q is derived from a small flashlight with LED high-brightness, strong light illumination allows you to fear the dark environment.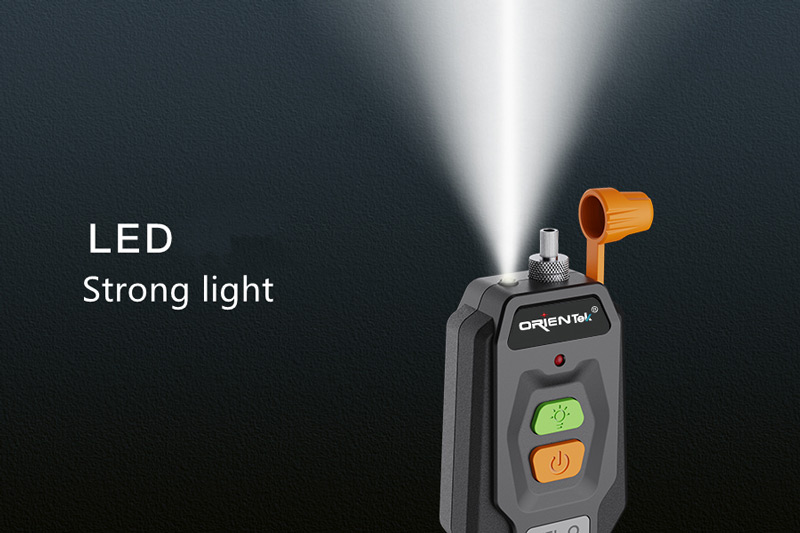 TFL-Q adopts a 2.5mm universal interface design, which can meet the testing needs of SC, FC, ST, LC (optional) multiple connectors; at the same time, in order to improve the product cost-effectiveness, users can also replace the ceramic ferrule of VFL by themselves.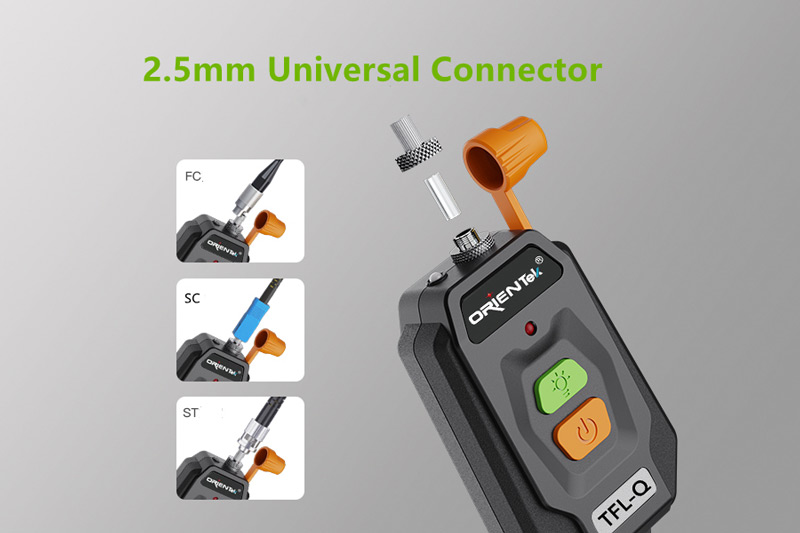 TFL-Q adopts a silicone dust cap, which is not only difficult to break, but also effectively avoids the entry of dust and dust, which fully and effectively protects the "safety" of the laser.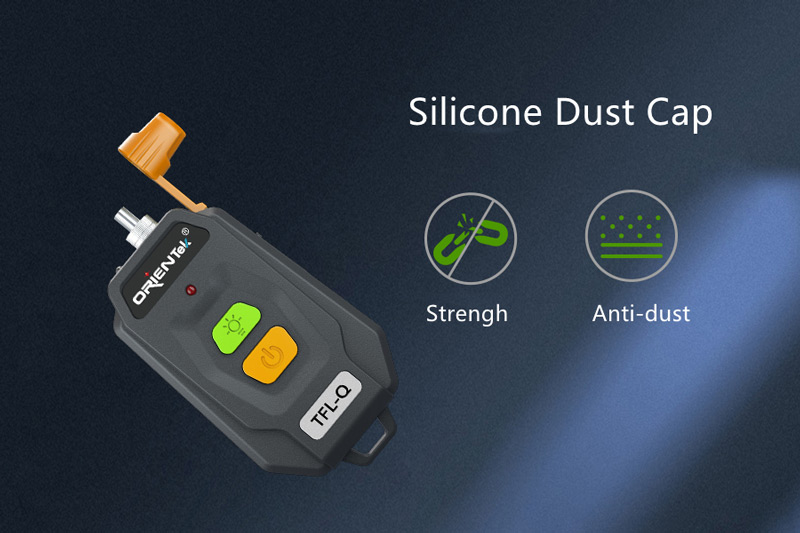 How to use TFL-Q?
Long press the power button for 2s to turn on the device, and it will be in the constant light mode when it is turned on. You can check whether the fiber jumper is connected and in good condition. If there is a red light leakage in the optical fiber line, turn on the flashing mode (press the power button again) to quickly find the optical fiber fault point.
After use, long press the power button to shut down, cover the dust cap, and put it away properly.
How to use LED light?
Long press LED key;
How to cancel the automatic shut-down function of TFL-Q?
Long press the power button until the light is flashed 3 times and then loose, the automatic shun-down function is turned off.